Conditions & Treatments
Cramp
Headaches
Neck pain
Neuralgia
Sciatica
Sports injuries
We treat more than
you think
NICE guidelines recommend
osteopathy for the treatment of non-specific lower back pain.










What is Osteopathy?
Osteopathy is a system of diagnosis and treatment, which considers the structure and function of the body as a whole.
An osteopathic examination evaluates not only the tissues causing symptoms but also the reasons why the damage has occurred with that patient, as well as why the injury has not self-resolved. Therefore the mechanical, structural and postural function of each patient is assessed allowing a treatment plan to be formulated to suit each individual.
Treatment may include muscle stretching, rhythmic joint movements and low velocity thrust techniques.
The Cranial approach uses very gentle techniques to identify and correct mechanical disturbance, both in and around the joints of the skull and throughout the body. These techniques are especially useful in the treatment of children, the elderly and when then symptoms are acute.
Osteopathic treatment is aimed, not only at the relief of symptoms, but also towards improving body function in all respects.
Patients often report and improvement in general well being, energy levels, sleep patterns and with symptoms other than those which brought them to the osteopath originally.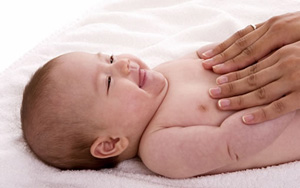 Osteopaths use their hands to carry out treatment. The aim is to improve the movement of a restricted area, reduce inflammation and enhance blood flow to promote healing.

Treatment is safe and effective for adults, children, babies, the elderly and whilst pregnant.